The debate question for this week was, "Will AI technologies revolutionize education for the better?". This was a question that I think had many factors playing a part in my response to this. It feels like a loaded question and all I can think to say is, "It's not that simple!". It really isn't. I don't think it can be an "agree" or "disagree" response. My decision feels like it needs to have justification & reasoning to further elaborate on my decision, and even then I'm not sure if I can lean to one direction of either agree or disagree.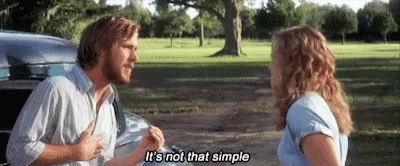 Agree…
On one hand, I do think AI can create excellent teaching opportunities and learning experiences for our students. I think some of the fear or worry that educators are experiencing is that this is going to take some exploring & adjusting on the educators end. This won't just be something that will simply be there, it will take strategically planning & placing it into our lessons and daily practice in a way that will advance our students. Just like other areas of technology, proper boundaries and expectations need to be put into place.
The article, Should Robots Replace Teachers? Mobilisation of AI and Learning Analytics in Education, draws attention to the many benefits AI has brought into the classroom. Looking at the qualitative data and reading through the information provided me with proof that there absolutely are advantages when AI is incorporated properly. The incorporation of AI had increased the quality of teacher instruction, while also improving the way students interact with the material & therefore the evaluation of their work. Now this sounds like something we can get on board with, right?
Disagree…
On the other hand I feel like incorporating AI into the classroom can harm some of the personal connections & conversations among the class. Bart made a good point during the debate, sharing that he tried to get ChatGPT to type up student comments during report card season. This is something that just simply would not work. I guess it could work if you were looking for more of a general comment & okay with showing little to no connection or emotion towards the students, but that isn't what teaching is all about. Teaching is about making those one-on-one connections and building the relationships, so I definitely see this as a potential setback.
Bart's comment during the debate made me think about the 6 C's of education. These areas are what our school focuses on each year, especially when planning out our professional teacher goals for the school year. These include collaboration, critical thinking, creativity, communication, citizenship, character. If you think about it, AI happens to take away all of those aspects from education. If using AI, it minimizes collaboration with others, using critical thinking, creativity in many areas, proper communication, citizenship within communities, and overall who you are as a person.
Further Support & Input
Now that we know I'm hopping back and forth between both sides of the line, going back and forth between the good, the bad, and the ugly; what now? Well I once again think we need to find balance. Balance of letting AI become a part of our education system, while also ensuring it doesn't hinder the creative side of who our students are. It should be used to enhance their learning, not change who they are in order to get answers or make life easier. I hope teachers can embrace this possibility with an open mind, but approach it with care and awareness of the harm that can be done if we not done properly.
As I continued doing some of my own research on this topic, I came across an article titled, "Technology Isn't a Tool, It's an Instrument". I began reading, but stopped myself. My mom was just telling me to watch the Steve Jobs movie and this movie is mentioned through-out this article. In fact, it includes a few spoilers that I skipped over altogether. I am giving myself homework to watch the movie & finish reading the article. I am also giving myself homework to try & incorporate AI into my classroom in a positive & professional manner. In a way that advances the way I teach & the way my students learn. So even though this class is wrapping up, I know there is still lots I want to learn & better myself with as an educator, continuously wanting to better myself for my students, heck that is why I am here in this class, taking my masters! We are in the future & it isn't going anywhere anytime soon, so we might as well learn to work alongside it!